Digitize
sharing digitization and workflow tasks effectively
What is Digitize?
Digitize is a Digital Asset Management System (DAM) that enables the digitization of image and textual content, as well as the management, sharing and delivery of image, textual and video content as digital objects to individual users and user communities.
Groups of people working with digital objects need an online platform where they can work on packages of files together in a way that will require them to move those files as infrequently as possible.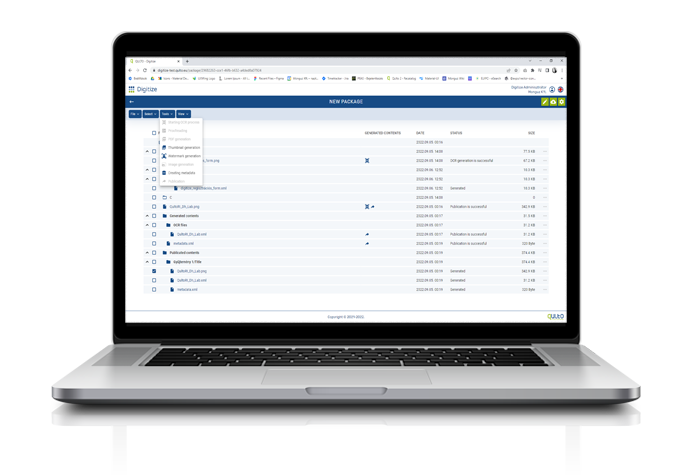 Who can benefit from it?
Are you
a member of a team of college students ?
Would like to work on projects together with fellow students easily and effectively?
a class teacher?
In need of an online platform to share materials with your students?
a member of

a team of e-learning professionals

?
Would like to design and develop courses together with your colleagues?
a member of

a team of librarians

?
In need of various solutions that make digitizing large numbers of documents and images manageable?
Then Digitize has been made especially for you!
However, Digitize may also be a perfect solution for wider audiences, especially where the manipulation and management of digital objects requires a collaborative approach.
If you are the owner of a small or mid-sized business, where managing business documents together with your employees requires a common online space with several services that will make your work easier, you may want to consider using Digitize.
If you're a private individual, who simply wants to keep in order and apply changes to his or her images, documents and videos, Digitize will be of help for you too.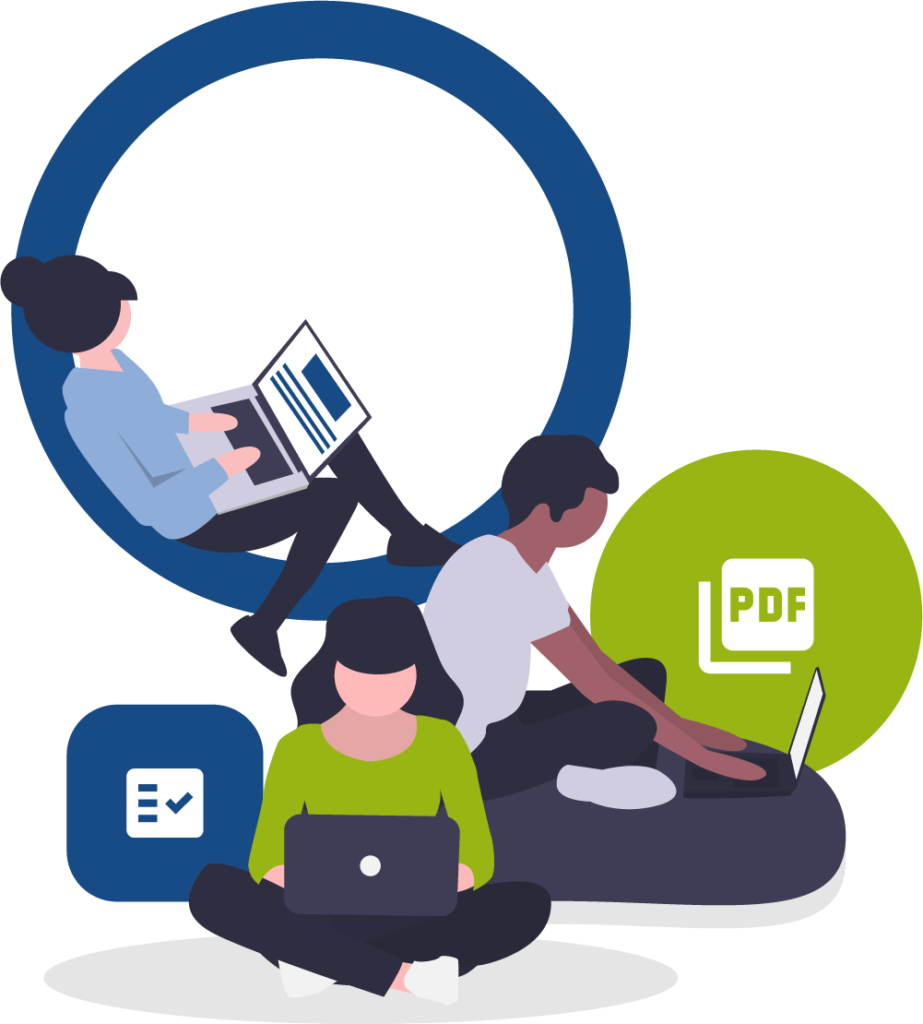 Why this, and not other products?
When digitizing textual and image content, it replaces the use of other software and the cumbersome movement of files to be processed. It allows workflows to be shared between multiple users. Unlike other digital object management systems being present on the market, such as Bynder, FileCamp or Brandfolder, Digitize is uniquely not designed to support enterprise content management – it is rather
a framework that has been specifically designed to support education, research, e-learning processes
and digitization of public collections.
Until January 31, 2024 registered users will have FREE access to all features offered by Digitize – discover the potential in it to manage your workflows and projects in practice.
In Digitize you will be able to:
Organize your files into packages
Structure your packages into folders and sub-folders
Search and filter your packages
OCR images and PDFs
Proofread and edit OCR results
Transcribe handwritten documents
Create searchable PDFs
Generate thumbnail images
Put watermarks on your images
Resize and crop your images
Add metadata to your package
Publish your files on record pages that you either make fully public or accessible only to logged in users
Invite people to view and / or edit your packages.